ATTENTION Android users!
— Introducing the BIGGEST design overhaul in Android history —
Why BIGGEST? — Well, because Google says so, and because at first glance, although everything in the interface appears big, bubbly and overwhelming, it's actually made simple and smooth as a butter.
In the recently concluded Google I/O, Android and Google Play VP of product management, Sameer Samat, unveiled the first beta of Android 12, running on their new material design language called "Material You", a customizable interface that's "made for you".
Watch the summarized Google I/O 2021 keynote below:
---
Why YOU?
Simple — because in every kind of device, software and app, there's someone behind it; that someone is YOU.
Each and every user has their own character, style, and preference, but users don't have control over the appearance of apps, making the experience less personal and private.
So, designers from Google created a unified software and hardware ecosystem (in the form of Android 12 and Material You) that would let users reflect their own personal style across their android devices and Google apps.
In their blog release, Google said the two new updates will make design and experience personal for every style, accessible for every need, and alive and adaptive for every screen, without compromising on function.
Let's get personal with these design upgrades as we go through them one-by-one.
Automatic Wallpaper Theming System
One of the major changes in Android 12 is its ability to adapt the colour palette of your wallpaper and apply it to the rest of the OS. In their website, Google calls this "colour extraction". You'll see the changes in the notification shade, lock screen, volume controls, new widgets and more, like this one below.

What's more, you also have the option of changing the colours according to your colour preference in case the colour extraction doesn't work for you.
Smooth Animation

The new Android 12 is packed with A LOT of motion and animation features, making your phone feel more "alive" with every action – tap, type, swipe and scroll.
But, hold your horses Android users!
Before frustration sets in and you say, Oh great, just what my android phone needs — more animation to make it even slower.
RELAX, that won't be the case. The animations will remain extremely smooth without relying on faster chips, higher refresh rate screens, and the like. Samat says the Android team has optimized how Android displays core elements by reducing big core usage, CPU time and other interrupts.
Better Spacing

Google wasn't afraid of including more space in their new design, which means fewer buttons and items on the screen. Only what's relevant and important is seen, with added contextual information.
The design feels easy on the eyes, but some might still prefer the previous design where everything is accessible on screen. You'll immediately notice the big, bubbly buttons on the notification shade and quick settings (which now includes Google Pay and Home Controls).
Also, since there's less information on screen, Google has repurposed the power button to give more accessibility and functionality. Now, a long press of the power button won't turn off your device, but summons Google Assistant to make a phone call, open apps, ask questions or read aloud text-heavy articles.
Private and Secure by Design

Google wants to give users more control over their privacy and security by redesigning the Privacy Dashboard. The new dashboard gives you a single view of the data being accessed by your apps, and edits the extent of data or function an app can use.

For example, a green dot will now appear in the upper-right of the device, indicating that the camera and mic are being used. Now, that is transparency!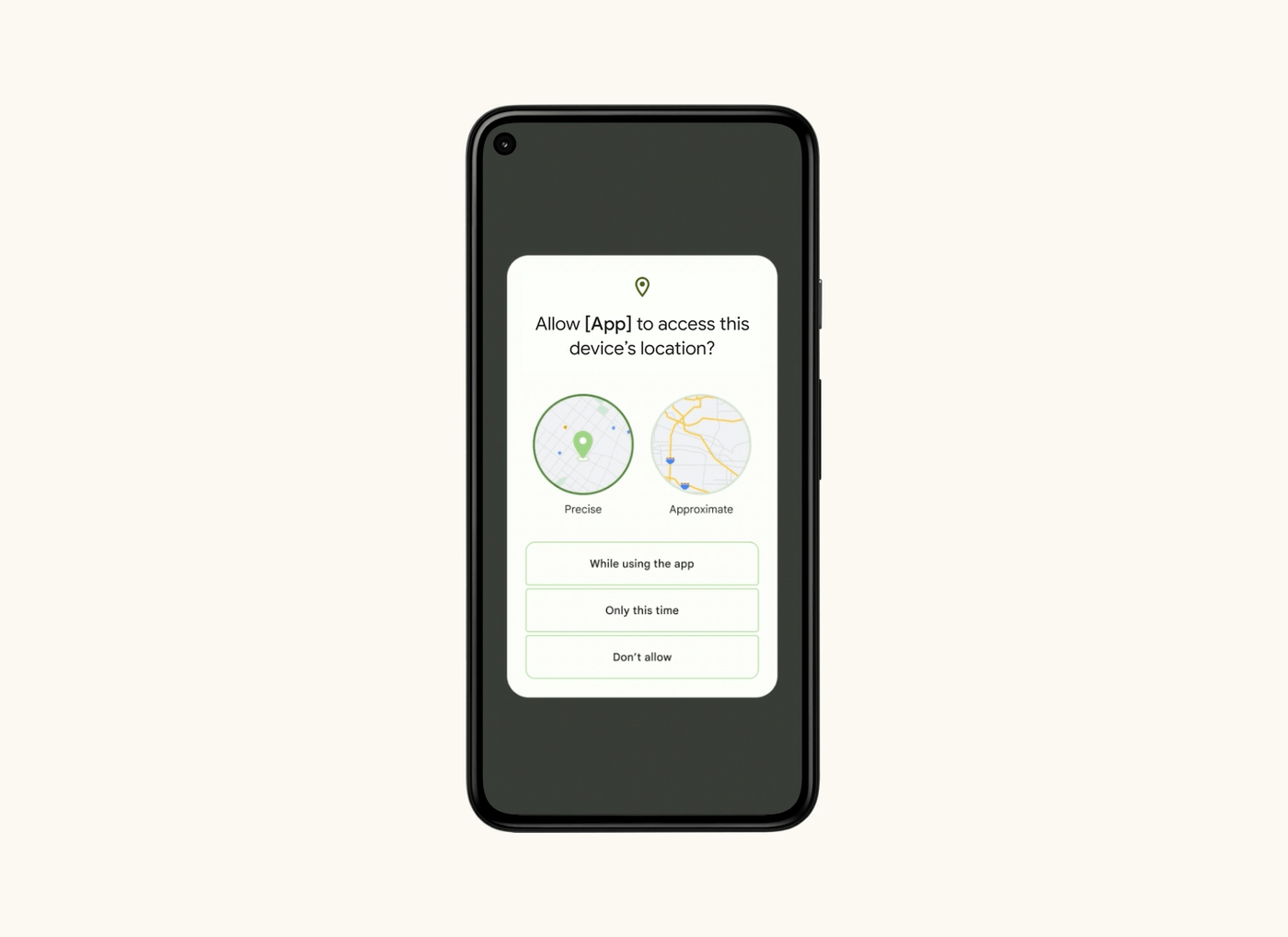 In terms of location, Google has added a new feature called "approximate location", allowing users to feed a location to an app without giving away a user's exact location.
Other Features
Probably the most notable feature in the upcoming Android 12 will be the addition of a built-in remote that will work with Android TV systems, and easier photo accessibility between Chrome OS devices and Android phones via Wi-Fi Direct.
Google has announced in their earlier developer betas that the new Android 12 has the following features added: improved accessibility features for people with impaired vision, scrolling screenshots, conversation widgets that bring your favourite people to the home screen, and improved support for third-party app stores.
---
There you have it, folks!
The new Android 12 and Material You design will be applied across Google's products, including the web (Chrome OS). But just because all of these features run on Android doesn't mean it will be applicable to all Android phones. All updates will be made available first to Google Pixel phones.
Needless to say, other Android companies like Samsung, Xiaomi, or OnePlus may or may not implement the same upgrades, or maybe they might just choose to have their own versions.
This design upgrade is overdue, but Google proved that the new Android 12 and Material You are both worth the wait. You can expect the full experience of Android 12 and Material You when they are released later this year.
Do you have a web or mobile app idea that fits these new updates? Ask us how you can leverage Google's game-changers for your business! Hop on a FREE scoping and ideation session with us.
---
---
Are you digging this personalized design? Let us know what you think, in the comments box!
Check out the official video release of Android 12 and Material You
---
References:
Samat, S. (2021, May). Android 12 Beta: Designed for you. Retrieved from:https://blog.google/products/android/android-12-beta/
The Verge. (2021, May 19). Android 12 preview: here's Google's radical new design [Video]. YouTube. https://youtu.be/4y1BAqOnhMM
Material Design. (2021, May 18). Unveiling Material You. The next stage for material design. Retrieved from: https://material.io/blog/announcing-material-you